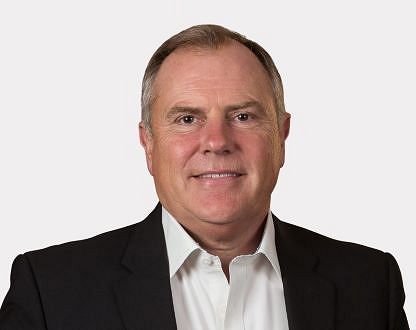 In the office of Aurelia's new CEO, Tony Hynes, you can immediately see what is his passion. The office is like a shrine to rowing. Everywhere on the walls are pictures of rowing boats and people speeding along the water. Do not even dream about challenging him in the sport: Hynes has five world-level gold masters medals. He is also a multiple national champion, with several gold, silver and bronze medals in the UK.
His fire for this sport keeps on burning. Hynes started rowing when he was about 12, and the habit remains as strong now 50 years later. Even on the day of our discussion, he planned to row later. And he has even found out where to row in Lappeenranta, Finland.
Decades on the water have taught Hynes the principles he follows as the CEO of Aurelia.
"Whether you're on your own or in a crew, you have to do what you're responsible for. If you don't, you'll fall in the water or the crew won't be cohesive", Hynes says.
"I have noticed that many venture capital companies use rowing in their images and video clips. They demonstrate the power of cooperation and they show the strength of the crew being together."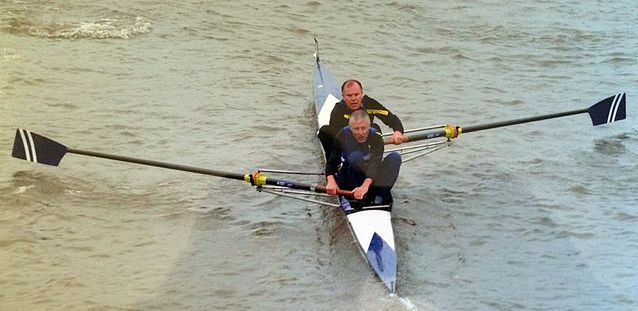 Global citizen
Hynes is a true citizen of the world. Today, he is performing his duties from his home office in Wales, with the English hills in view from the window. His family are all Irish by origin, and he shows the Irish passport he holds in addition to his British one.
Hynes was Aurelia's Commercial Director for over 7 years. Before that, he held senior executive and director positions at several international turbine and energy companies. He worked and lived with his family for 13 years in the USA and was headquartered for 5 years in New Zealand. Now is a good time to bring his experience and ideas fully to Aurelia's use.
"One of the things that the Kiwis taught me was the term contestability: any idea that you may have, it can be contested. Somebody can challenge you, and it doesn't matter if it's the CEO or the cleaner. Everybody's opinion has value. I learned that over 20 years ago, and I've tried to apply that in all of the jobs that I've had. You deal with respect for other people; you value their experience and their opinion."
Some of his values have been there since childhood.
"I would like to think that my qualities as an individual, which were instilled in me by my family and my parents, simply come down to integrity and sincerity. That's me as a person, very loyal."
Aurelia is needed for syngas right now
Aurelia's turbines are of modular construction and designed to utilize a wide range of fuel, from standard gaseous fuels to hydrogen, biogas, biodiesel, flare gasses and even synthetic and recovered gases. Recently, several customers have been particularly interested in the possibility of using syngas as a fuel.
Syngas, or synthesis gas, can be produced from refuse or rubbish, waste material, plastics, vegetation, meat and several other sources. For instance, waste gasification is a chemical process where rubbish is heated in a low-oxygen environment to the point that it breaks down into its constituent molecules. It has two products: combustible syngas and inert slag. Chemically, syngas is a mixture of hydrogen and carbon monoxide, in various ratios often containing some carbon dioxide and methane.
"You cannot just vent it into the atmosphere. They used to do it, but you cannot do that anymore. You have to safely use it or filtrate it or somehow treat it: it is the market that's pulling us into it through necessity."
Hydrogen is the future
Hynes considers hydrogen one of the fuels that will give Aurelia a solution for the future.
"We've got a foothold in hydrogen. We know through our supply chain that we can get to 100% hydrogen capability. With the EU's support in the Robinson project, we can also increase the level of hydrogen in the fuel and demonstrate our capabilities."
Using Aurelia's turbines, clients can gradually increase the use of hydrogen.
"The infrastructure is not yet there to deliver constant amounts of 100% zeroemission hydrogen. But we are prepared."
Implementing the integrator model
Aurelia has made plans around the integrator model for a long time and Hynes will go on in this way.
"Our goto market strategy has always been to use distributors. They're people who understand the mechanical, electrical, project finance, and regulations local to their market. And they can deal with the installation and support."
See more at the Robinson project: https://aureliaturbines.com/h2